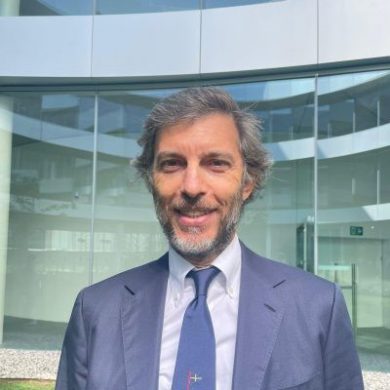 Francesco Perrini
Direttore ESG Lab SDA Bocconi
Professore Ordinario di Economia e Gestione delle Imprese nel Dipartimento di Management e Tecnologia dell'Università Bocconi, dove dal 2012 è delegato del Rettore alla presidenza del Sustainability Committee. È direttore della Laurea Magistrale in "Trasformative Sustainability" joint double degree con il Politecnico di Milano e insegna oltre a Corporate Sustainability Strategy & Governance nei corsi di "Economia aziendale e gestione d'impresa"; Business ethics & CSR; Analisi strategiche, ESG e Valutazioni finanziarie; Finanza strategica; Crisi d'impresa e processi di ristrutturazione.
Alla SDA Bocconi School of Management è Professore di Finanza Aziendale e Immobiliare, direttore scientifico del Sustainability Lab e co-direttore del eSG Lab presso la divisione CDR – "Claudio Demattè" Corporate & Financial Institutions Research. Oltre alla ricerca, ha insegnato sia in programmi master che in corsi di formazione executive (custom e open) ed è attivamente coinvolto in executive development per una grande varietà di imprese. Gestisce, inoltre, workshop di sostenibilità per team di top management e senior executives e interviene spesso come speaker in eventi aziendali e settoriali.
In precedenza è stato: delegato del Rettore per lo sviluppo della CSR (2002-2004); direttore del CRESV – Centro di Ricerche su Sostenibilità e Valore (già SPACE – Centro Europeo per gli Studi sulla Protezione Aziendale e Ambientale), dell'Osservatorio M&A e dell'Osservatorio Crisi e Risanamento delle Imprese dell'Università Bocconi fino al 2015 e del Corso di Laurea in Economia Aziendale e Management (CLEAM); Head of CSR Unit – "Business Ethics and Social Issue in Management" del dipartimento di Management e Tecnologia; per un decennio ha ricoperto la SIF Chair of Social Entrepreneurship and Philanthropy Management e CEMS Block Seminar on Social Entrepreneurship & Impact Investing; fondatore e direttore del MASEM – Master in Sustainability and Energy Management (World Rank #1 dal 2015).
Autore di oltre duecento tra libri e articoli che riguardano i temi da lui trattati pubblicati su importanti journal internazionali (Academy of Management, Journal of Business Ethics, California Management Review, Corporate Governance: An International Review, Financial Times, European Management Journal, Harvard Deusto Business Review, Corporate Social Responsibility Initiative WP Kennedy School of Government Harvard University) e nazionali (Economia & Management, Sinergie, Finanza Marketing Produzione).  È considerato uno dei principali studiosi di sostenibilità/CSR e tra quelli che hanno innovato e per primi studiato la CSR e il rapporto con le Pmi. Ha oltre 11.000 citazioni su Google Scholar.
Dottore commercialista e revisore dei conti, ha lavorato in diverse società finanziarie, ha fondato nel 2000 la prima società italiana di "Ethical Investment Advisory" (SRI, ESG Rating e Indici) poi venduta a un operatore internazionale e poi una società di advisory (con esperienze di M&A, Private Equity, Venture Capital, IPO, Real Estate e Restructuring, anche come commissario straordinario). È stato membro indipendente di numerosi consigli di amministrazione e collegi sindacali di società manifatturiere in diversi settori, banche, SGR, fondi e, come volontariato, in imprese sociali.