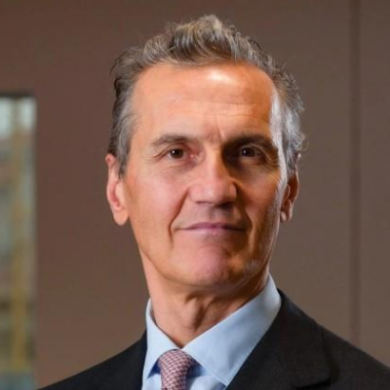 Antonio Baravalle
CEO Gruppo Lavazza
In 12 anni ha rivoluzionato l'azienda torinese, saldamente in mano alla quarta generazione dei Lavazza. Lui è Antonio Baravalle, entrato nel gruppo Lavazza nel 2011 come Ceo con la missione di guidarne il processo di crescita internazionale attraverso una visione di governance e di business intelligence.
Con lui alla guida, il gruppo, che fattura 2,7 miliardi di euro ed è presente in 140 mercati, con 8 stabilimenti produttivi in 5 Paesi e oltre 30 miliardi di tazzine di caffè Lavazza prodotti all'anno, ha inanellato un'acquisizione dietro l'altra, come Merrild in Danimarca, Carte Noire in Francia, Kicking Horse in Canada, il business Drinks dal gruppo Mars in UK, US, Germania e Giappone, la joint venture nel 2020 con YUM China, la più grande società di ristorazione in Cina, fino all'ultima acquisizione quest'anno di MaxiCoffee in Francia.
Del resto, il suo curriculum parla da solo e le esperienze passate nel team di Sergio Marchionne come Ceo di Lancia e Alfa Romeo e nell'editoria come amministratore delegato di Giulio Einaudi Editore e di Mondadori Electa, gli hanno conferito la caratura di manager internazionale con una visione strategica a lungo termine. Nel 2020 è stato inserito nella classifica Businessperson of the year di Fortune Italia. Da quest'anno rientra nella lista dei 100 Business People in Italy stilata da Business People Italia.
Al Retail Summit Confimprese-Jakala 2023 racconterà come il gruppo Lavazza è diventato un Gruppo globale e conta di aumentare la sua presenza nel mondo, unendo la competitività alla responsabilità sociale e ambientale.