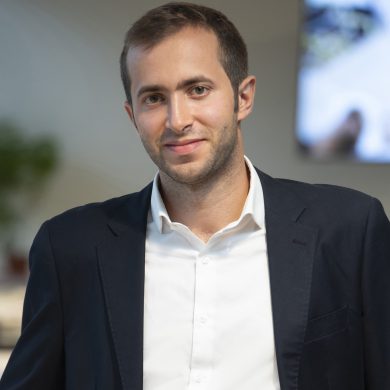 Alberto Racca
Amministratore Delegato, Miroglio Group
Dal 2020 è CEO del Gruppo Miroglio, azienda leader nel settore abbigliamento attraverso più di 900 negozi, titolare, tra gli altri, dei brand Motivi, Oltre, Fiorella Rubino, Elena Mirò, Ipekyol. Ha gestito un piano di trasformazione finalizzato a semplificare i processi, snellire l'organizzazione a partire dai vertici e a focalizzarsi sui business con reale potenziale. Forte di un gruppo dall'importante heritage, sta lavorando per rendere l'azienda sempre più orientata alla cliente, un luogo dove le decisioni sono prese con un approccio di test, measure and learn e soprattutto dove l'imprenditorialità è al centro dell'agire quotidiano.
Ha studiato Managerial Economics alla London School of Economics e conseguito l'MBA alla London Business School.
Ha iniziato la sua carriera nel 2012 presso McKinsey & Company dove si è dedicato a progetti di turnaround industriale. Dal 2016 al 2018 ha ricoperto l'incarico di Investment Professional per Pillarstone, una piattaforma KKR che contribuisce con capitale e competenze a supportare aziende nel processo di turnaround.